LICENSED & INSURED TECHNICIANS
We have expertly trained, fully insured specialists who will arrive on time in our branded, company trucks with the right tools to restore your property back to its original beauty.
Fire20 Softwash is a locally owned company established for the sole purpose of helping homeowners, multi-family complexes and commercial businesses clean their roofs, building exteriors, pavers, driveways, pool decks, screen enclosures and more. We do this safely and without damaging surfaces by using chemicals, instead of pressure.
For instance, we use the same amount of pressure that comes out of the hose in your backyard - approximately 45-75 psi, as opposed to pressure washing at approximately 3500-4500 psi. We don't have to apply any pressure because the chemicals do all the work. This provides for a 100% kill ratio.
Our pricing is more upfront, but the results last 3-5 times longer, For this reason, it costs much less! Mold, mildew, algae, fungus, and lichen are plant-based bacteria. Fire20 Softwash kills the root of the plant, where pressure washing tends to spread the spores of the plant. When the spores spread out, the have the potential to come back more quickly, and the high pressure used can damage the surface of the materials that are being cleaned.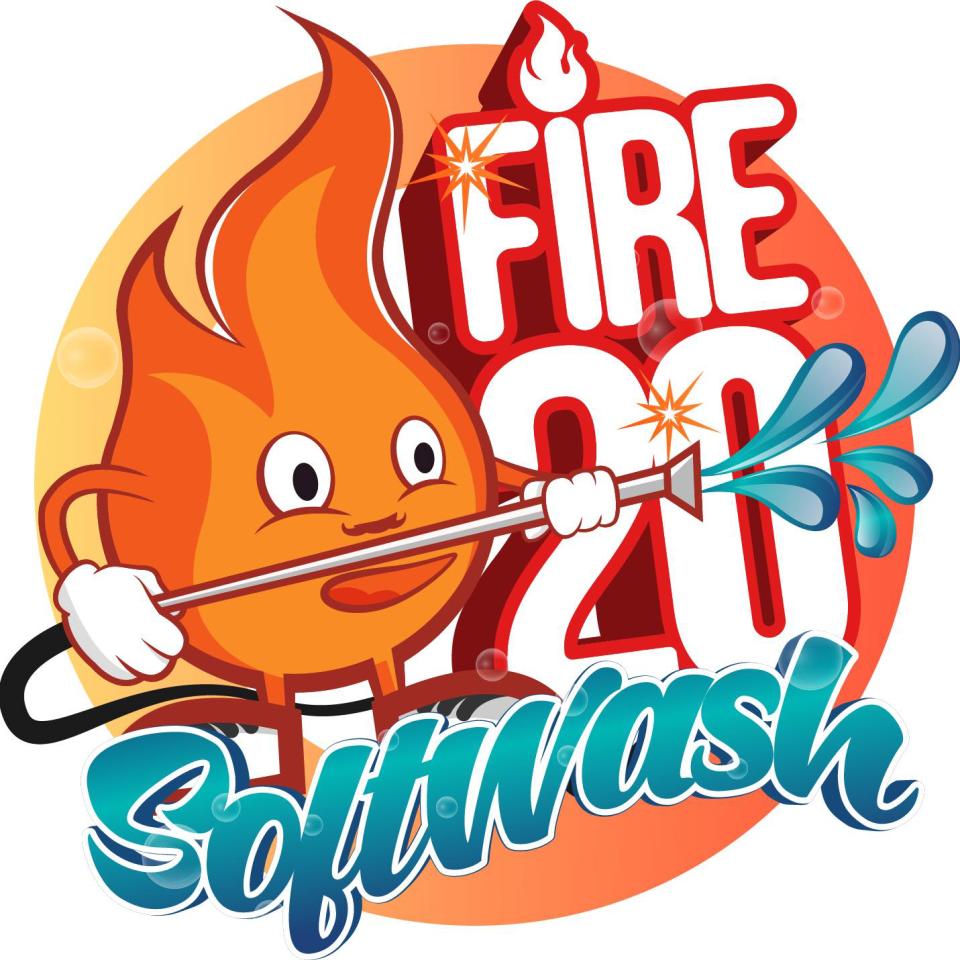 ENVIRONMENTALLY FRIENDLY CLEANING
We began our business in 2018, and we are exptremely proud of the fact that the soaps and chemicals we use are 100% biodegradable and are gone within 20 days.
One of the concerns people naturally have is that the chemicals used in exterior cleaning will harm their plants. We take care of this ahead of time by rinsing each plant before we start, thoroughly soaking the ground in the process. We do this again immediately upon finishing the job. Finally, we place a plant foritifier on any flowering plants, which helps bring nutrients to the plants to protect them.
When you require professional outdoor cleaning services you can trust and depend on us to do the job right. You can rely on Fire20 Softwash.We take care of your home and your property like it is our own, because we care about our reputation. We want to be the company you refer to your friends, realatives and collegues.
We look forward to working with you soon!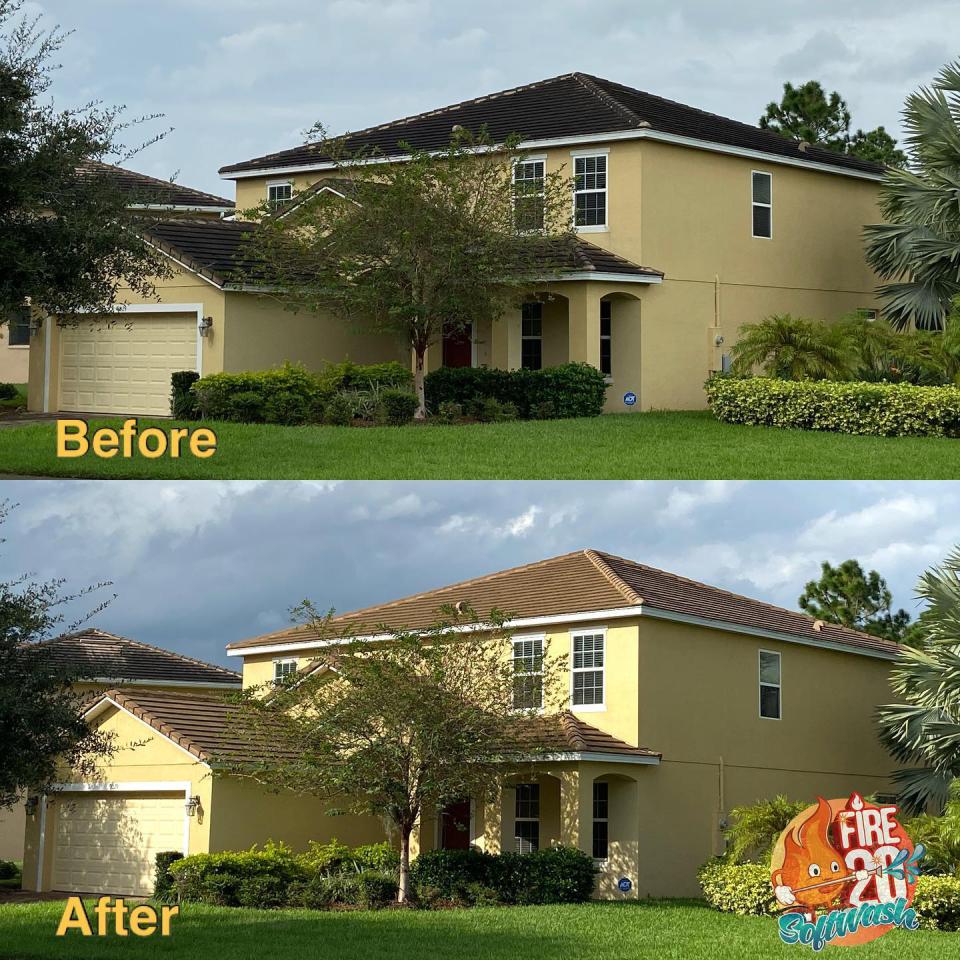 FIRE SOFTWASH - A COMPANY YOU CAN COUNT ON
Do not risk hiring just anyone. The safety and security of your family and your home is crucial to Fire20 Softwash. That's why we are licensed and insured. We perform criminal background checks on every technician we dispatch to your home or place of business. We want you trust that our staff is reputable, and that we care about your safety on all levels. We are the company you count on.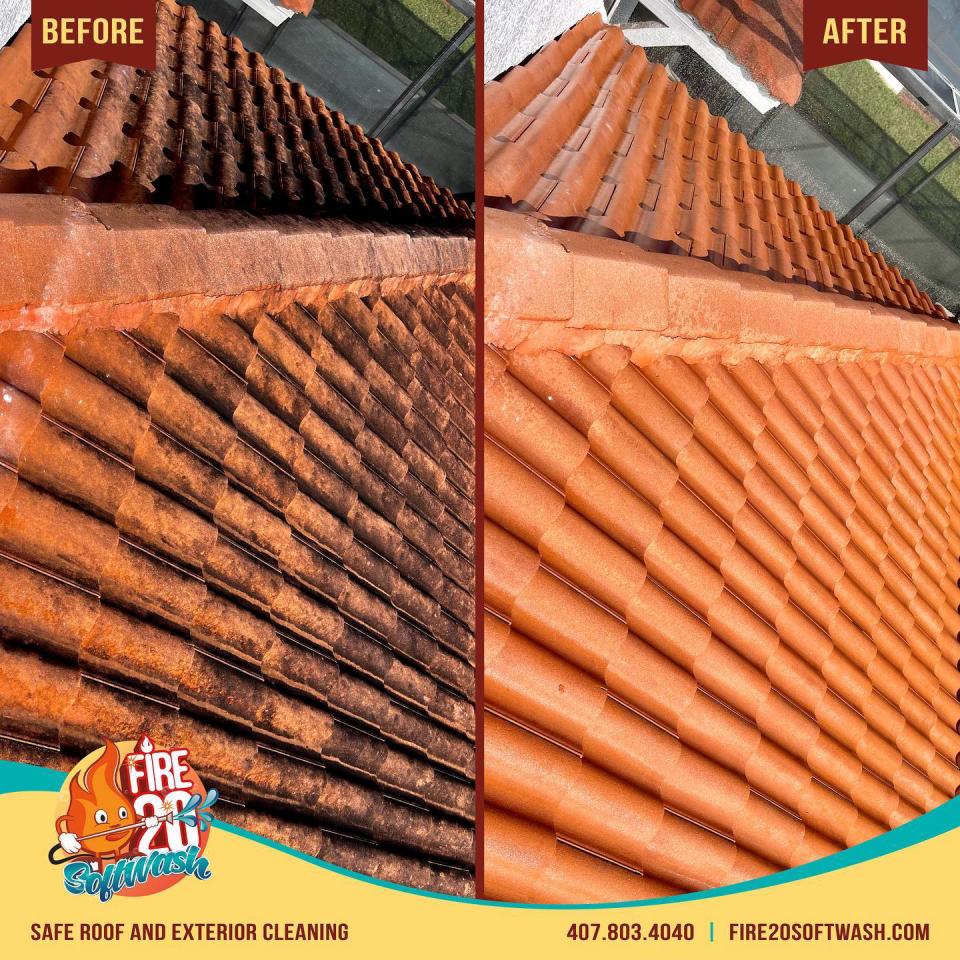 WE CARE ABOUT YOUR PROPERTY & THE ENVIRONMENT
We believe that we are stewards of the resources we're entrusted with, including the land, water and air surrounding your house and worldwide.
Here are a few methods that show how our cleaning technologies are environmentally friendly than the other techniques:
Water Conservation – Softwashing uses roughly 1/3 of the amount of water used in pressure washing
We use water-based, biodegradable products
Low VOC (air irritants)
Limited or No Use of Fossil Fuels
We have 12 Volt & Solar Powered Electric Equipment
Longer Lasting Results = Less Consumed and Less Wasted