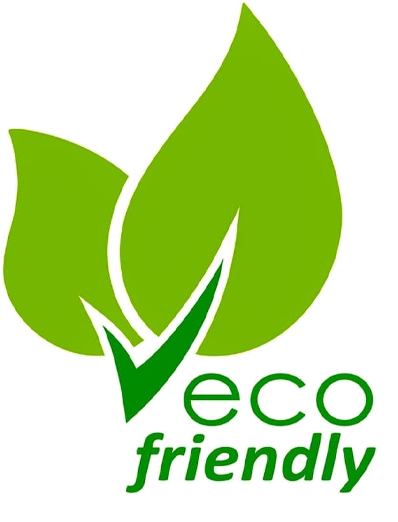 Protecting your investment is easy with Fire20 Soft Wash and Pressure Washing Systems!
From your roof to your sidewalk, you can count on Fire20 Softwash and our non-damaging, low pressure Soft Wash and Pressure Washing to safely and effectively restore your home's curb appeal.
If you are looking for a Soft Wash and Pressure Washing Professional in Orlando, Kissimmee, Davenport, Haines City, Lakeland, Tampa, Dr.Philips, Lake Mary, Windermere, Lake Buckler, and the surrounding areas.
You don't have to look any further than Fire20 Softwash for Roof Washing, House Washing, Wood Cleaning, Concrete Cleaning, Rust Restoration, Gutter Cleaning, Window Cleaning, Patios, and more.
Learn More About Us
Our Complete Services
Fire20 Softwash uses only 100% biodegradable products and eco-friendly cleaning methods, and we take great care to pre-soak or cover all plants as needed, so you don't have to worry about damage to your vegetation or plant loss. Our goal is to leave you so satisfied with the results of our work and our superior customer service that you won't think twice about referring us to a friend or family member.
Contact Us
Serving the Areas
Davenport
Kissimmee
Poinciana
Haines City
Dundee
Lake Wales
Winter Haven
Auburndale
Lake Alfred
Celebration
Hunters Creek
Saint Cloud
Orlando
Doctor Phillips
Lake Mary
Windermere Claremont
Apopka
Winter Garden
Lake Buckler
Lakeland
Tampa
and the surrounding areas.
Window Cleaning
WE ARE THE EXPERTS IN SAFE WINDOW CLEANING
Using our unique pure water cleaning system and a water fed pole, we can safely clean your windows from the comfort of the ground.

Our pure water system filters and removes 99% of all particle and mineral contaminates from the water thus enabling it to evaporate without leaving behind trace deposits when the window is dry.

For Fire20 Softwash there is no job too big or too small. Our uniformed professionals can handle everything.

There really is something about a building with perfectly cleaned windows. It looks fantastic when it shines and sparkles.

Everyone smiles when they look through clean glass. Not only does it allow you to look out into the world with a positive attitude, but it also make your customers see you in a different light when they pull up in front of your building.

Should you require a free site survey for your window cleaning re requirements, you need an experienced company who understands different window cleaning techniques and access methods.
Learn More
Frequently Asked Questions
Premier Exterior Restoration uses low pressure pumps to apply a mixture of biodegradable mildewcides, algaecides, and soaps (blended for your particular needs) to safely and effectively remove mold, mildew, algae, moss, and airborne contaminants without damaging your property or plants.
Soft washing is safe to use on siding materials, like stucco, Dryvit, vinyl, aluminum, EIFS, brick and stone, synthetic or composite decking materials like Trex, painted surfaces, wood, and more.
Soft washing cleans better and uses less water than Pressure Washing.
You do not need to be home. Just leave us access to the outdoor water faucet, and make sure all pets are indoors and all doors and windows are closed.
All the products we use are 100% biodegradable and we take great care to pre-soak or cover all plants as needed so you don't have to worry about plant loss.
It depends on environmental conditions and the amount of trees around your property, but your roof should remain free of black stains for 4 to 6 years after the treatment.
In most cases, you will see the results within minutes but, if the roof has actively growing moss, it could take a couple of weeks for the treatment to penetrate and reach the root system.
Soft Washing uses about as much pressure as a regular garden hose. It is the method approved the Asphalt Roofing Manufacturing Association (ARMA) so it won't void your warranty, and it is recommended by most of the larger insurance companies as a form of general maintenance.
Soft washing was created over twenty years ago. It has been completely checked and it has been utilized in predominant Florida hotels, such as Disney, Universal Studios, and also government installments. Additionally, over 100,000 roofs have actually been efficiently cleaned making use of Soft Washing.
Soft washing gets rid of the bacteria that create staining, whereas pressure washing simply cleans off the surface layer. Furthermore, soft washing does not make use of damaging high pressure, unlike pressure washing, and soft washing treatments last much longer than pressure washing treatments.
The cleansing services made use of in our soft wash and pressure washing systems are 100% biodegradable as well as have extremely low VOC (volatile organic compounds) discharges. Our cleaning remedies are non-toxic and will not release any unsafe chemicals into the area surrounding your property.
Soft Washing is even more ecologically friendly compared to pressure/power washing, for the following reasons:
Every one of our cleaning options are 100% biodegradable.
Our cleansing remedies have extremely low VOCs.
We only use 1/3 the water of pressure washing.
Our cleanings last four to six times longer than pressure washing, so cleansing is not required as regularly.
Our SoftWash Systems cleanings protect materials, such as roof shingles, conserving customers money, as well as creating less waste in landfills triggered by particles linked with roofing, fencing, and deck replacement.
Along with roofings, we cleanse all types of building exterior siding, decks, fencings, concrete as well as brick surface areas. Soft washing can be made use of on all types of building materials consisting of timber, brick, concrete, aluminum, vinyl siding, roof shingles, and extra!
We completely ensure all our work. If any discoloration or development of bacteria returns on your roof we have soft washed within one year of our treatment, we'll provide one complimentary clean. Furthermore, we have a Five-Year Spot Free Warranty. If any kind of staining reoccurs within 5 years of our treatment we will certainly clean it again, at a prorated rate.